Can you believe that it has been almost a year since all of the socializing restrictions and "shelter-in-place" orders have been implemented? Some might feel that it is now the norm to wake up, commute to their desk at home, and open Zoom every morning. Moreover, some might even feel naked when they don't carry or wear their masks with them at all times. On the other end, some might still struggle to adjust to the remote working culture and relapse as a result of this big change. In isolating times like these, a treatment center is a great place to make connections and be surrounded by a safe and supportive community. Don't let this pandemic stop you from seeking detoxing help! 
Why coronavirus should not stop you from seeking detoxing treatment for your addiction?
Detoxing alone can be dangerous. Detoxing on itself is already a complicated process that involves times of fear and anxiety. So, it is important to do so under medical supervision. Going through the detoxing process with a team of highly trained physicians and experts will help you feel more comfortable and reduce the risks of relapse in the future. So, it is important that you choose the best team to help you from start to finish. You can trust us, Reputation Rehab, to take care of that for you! 
Another reason why you shouldn't stop looking for detoxing help while staying inside is that addiction feeds off isolation. When you are surrounded by people who are ready to help you reach a common goal, distractions, and risks of relapse will drastically reduce. At Reputation Rehab, we cannot stress how important it is to have motivations and the drive to stay on the right track throughout the recovery process. It will take a lot of effort, so, the more supportive networks there are, the better!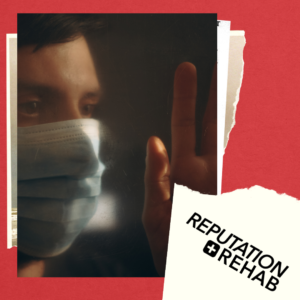 Last but not least, you might think that drug addiction and the risk of getting infected with the coronavirus are not correlated, but they are. Substance users have potentially compromised immune systems – especially if it's coupled with smoking and drinking. As a result, this can leave you at great risk for contracting coronavirus. Furthermore, during times of relapse, patients might have to leave the comfort of their house to get that stimulant. Therefore, this poses another risk of contracting the virus when you come into contact with other people. At times like this, detoxing is the answer!  
Reputation Rehab Can Help 
Please do not let this pandemic or any current inconvenience stop you from getting better and detoxing. Your health is wealth! Detoxing can do you wonders and it starts with learning more about Reputation Rehab and what we can offer to you. Call us now at (855) 519-0120 or please visit https://reputation.rehab/rehab-marketing-services/ for more information.