Search Engine Optimization is one of the most powerful tools to connect your rehab to potential patients.
Done properly, it can increase your organic traffic quickly. The better your SEO is, the more likely you are to rank higher on Google. The higher you rank, the more likely potential patients are to find you. We've help facilities just like yours to improve their SEO in many ways.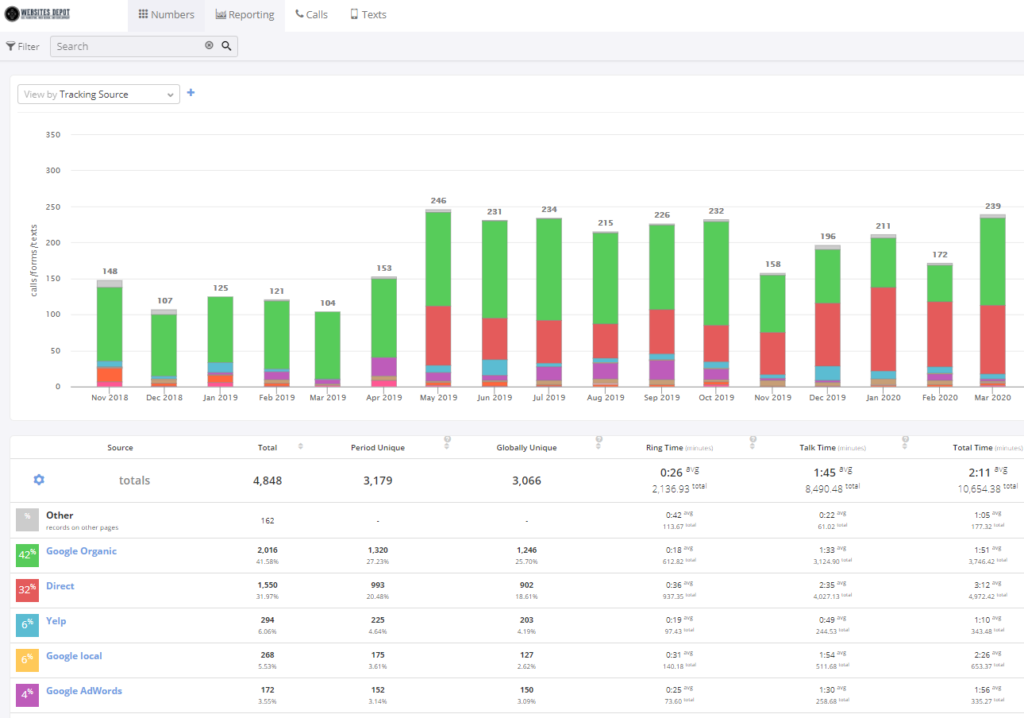 Local SEO means that you stand out in your area
There may be several facilities similar to yours in your city or state. With our help, when people nearby go online to get treatment, you'll come up first. We also help with nationwide SEO, too. That way, you'll be able to fill your rooms with folks from all over, thus expanding your reach that much more.
This comes about through specifically targeted SEO. The people who need your help are out there. It's a question of putting your facility in front of them. By targeting our SEO efforts at those folks, they're more likely to see everything you offer.
Yelp and Google My Business SEO means that potential patients will see your company, but they'll also see all of the great testimonials and reviews your patients have shared, too.
With our very extensive list of directories and connections to groups, we can put your facility in front of the people that it can help most. We can handle all of the above on our end. All you have to do is focus on running your facility.
To learn more, message us or call
Start your free consultation today!
Reputation Rehab Client Centers' Reviews

Healthy Living

Tom C.Dockweiler, Los Angeles

I have been visiting this place for 2 years now. My first session was with Vardan and his team, they were honest and really helpful. They never given up on me despite of multiple treatments and always provide me support like a family member. They were always available for me without any complaints. I can't say enough good things about this place and would highly recommended them to anyone dealing mental health issues or need counseling..

Teena S.Los Angeles, CA

My husband's live has been saved by those people. Me and my family are very thankful to Vardan and his team. They helped my husband's with alcohol and hea ybdrug addiction. I can't believe people judge treatments here in Yelp based on Inusrance claims. People come on, let's realize I uh rance companies are always winning. I highly recommend Healhty Living residential program to anyone dajng with alcohol and drug addiction in Southern California, they are located by Santa Clarita, still Los Anges County

Insight Choices

Jake N.Santa Monica, CA

Golie has been helping me deal with issue I had previously thought unresolvable. To begin, I can actually book an appointment with her. Although she can book over a week in advance, I have called many therapists.. With no opportunity for months! She also works at at least two differ locations... One in West LA and one by USC. Secondly, Insight Choices accepts my healthcare. $20 co- pay allows me an hour of treatment. Thirdly, Golie works with psychologists who are able to work with you should you need prescription therapy- no searching for a second therapists and waiting for months to see them until you receive your prescription. Fourthly...? They answer their phone or return your calls promptly. Thank you! Furthermore, free street parking at the USC location! The receptionist is resourceful- she has helped with any questions I have had and works with the doctors to ensure you needs are met in a timely manner. Finally, Golie has been great! She is young and relatable. She in non-judgmental. She is rational, and has worked with me to face and manage my though eat challenges. I wish I had known the positive changes I could overcome and come to Golie years ago! Come change you life for the better today! I spent time searching for a therapist who is relatable,

Adi D.Beverly Hills, CA

Dr. Gregory Stavaridis is one of the best psychiatrist I have ever met. He is professional, knowledgeable and reliable. He is a psychiatrist who truly listens and cares about his patients. I felt heard, seen and cared for each time. Dr. Stavaridis listen and he is truly open to get to know you fully, prior to subscribe medications. He takes the time to get to know you, he answers all your questions and he is fast to call back in case you need support. I strongly recommend Dr. Stavaridis if you are looking for a person who cares about you and knows his profession and truly wants to help in the most knowledgeable, caring and professional way. Dr. Stavaridis is the best!!!!

Our Packages

25 Keywords
SEO – On Page / Off Page
Digital Content Creation (graphics, gifs, videos, blogs)
Google Ads Spend Up to $20k
Weekly Consultations – Dedicated A.M.

Data & Reporting & CRM & Email Supervision & Support

One Monthly Newsletter (1)

Facebook & IG AD Campaigns

Photo & Video Editing

Website Maintenance, Design & Updates. UX & UI (Development, creating pages, programming)

Yahoo/Bing Custom Ad management (*$950 value)

Local SEO

Start Today!

50 Keywords
SEO – On Page / Off Page
Digital Content Creation (graphics, gifs, videos, blogs)
Google Ads Spend Up to $20k

Weekly Consultations – Dedicated A.M.

Data & Reporting & CRM & Email Supervision & Support

One Bi-Weekly Newsletter (2)

Facebook & IG AD Campaigns

Photo & Video Editing

Website Maintenance, Design & Updates. UX & UI (Development, creating pages, programming)

Yahoo/Bing Custom Ad management (*$950 value)

Local SEO

Local Map Optimization

25 Backlinks

Start Today!

Platinum

Starting at

$9000

75 Keywords
SEO – On Page / Off Page
Digital Content Creation (graphics, gifs, videos, blogs)
Google Ads Spend Up to $20k

Weekly Consultations – Dedicated A.M.

Data & Reporting & CRM & Email Supervision & Support

One Weekly Newsletter (4)

Facebook & IG AD Campaigns

Photo & Video Editing

Website Maintenance, Design & Updates. UX & UI (Development, creating pages, programming)

Yahoo/Bing Custom Ad management (*$950 value)

Local SEO

Premium Map Optimization

50 Backlinks

2 Premium Backlinks

Start Today!

*Also available Our all-inclusive VIP plan with an option to guarantee 80% patient occupancy after conditions are met. Please contact us for more information.

Our Clients

View Case Studies