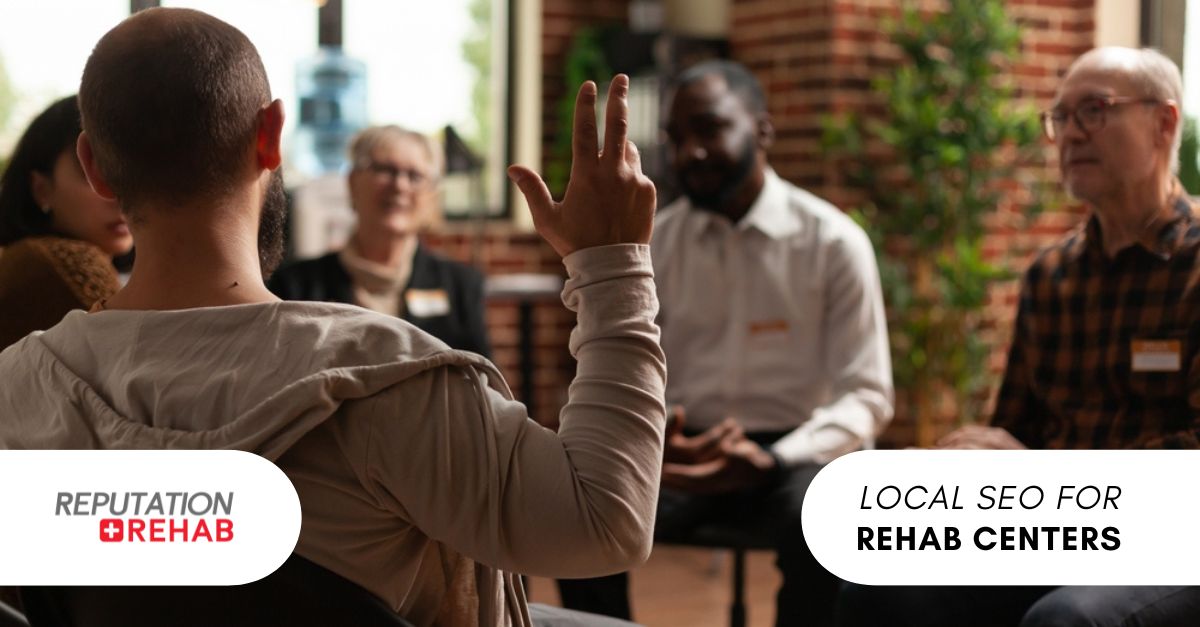 At Reputation Rehab, our mission is to help rehabilitation centers all over the country develop a reliable, durable, and effective marketing strategy. There are a lot of different things that go into this, since a successful strategy relies on various moving pieces rather than on simply doing one or two things. Local SEO for rehab centers, for example, is going to be a key element of just about any successful marketing strategy, so let' take a look about how this will help you out.
Local SEO for Rehab Centers
Local search engine optimization is the cornerstone of local digital marketing. After all, it's the best way to reach people in your business area who are looking for your specific services. In any given area, it's very likely that those struggling with addiction who are looking for a rehab center do so by way of Google and similar search engines. Because of this, it will be very important to implement local SEO for rehab centers into your website. This is best done with the proper guidance from digital marketing experts, which is what we at Reputation Rehab want to provide to our clients. With our help, you will be able to take your digital presence, as well as your general marketing strategy, to the next level.
How Can Local SEO for Rehab Centers Help Your Rehab Center?
Local SEO is vital for just about any sort of local business that wants to grow their audience. It's become increasingly evident that the key place for marketing nowadays is in the search engine rankings, and the higher up that a business's listing finds itself, the more clicks it is likely to get. This has become a very reliable way to attract potential clients to your website and, in doing so, generate brand awareness and lead generation. Investing in digital marketing for your rehab center might seem like a bit of a hurdle, but it's definitely a worthwhile endeavor if you're interested in increasing your reach. Local SEO for rehab centers will be key for your growth.
Reputation Rehab
When it comes to digital marketing for rehabilitation facilities, there's no better approach than that of the experts. We at Reputation Rehab want to make sure that your center has access to the best marketing tools available so that you're able to better reach those in your local community who are in need of your help. Because of this, we make an effort to provide optimal local search engine optimization and digital marketing services for addiction rehabilitation centers all across the United States. To ask about our services, give us a call at (855) 519-0120 or send us a message by way of our website. We're ready to help.