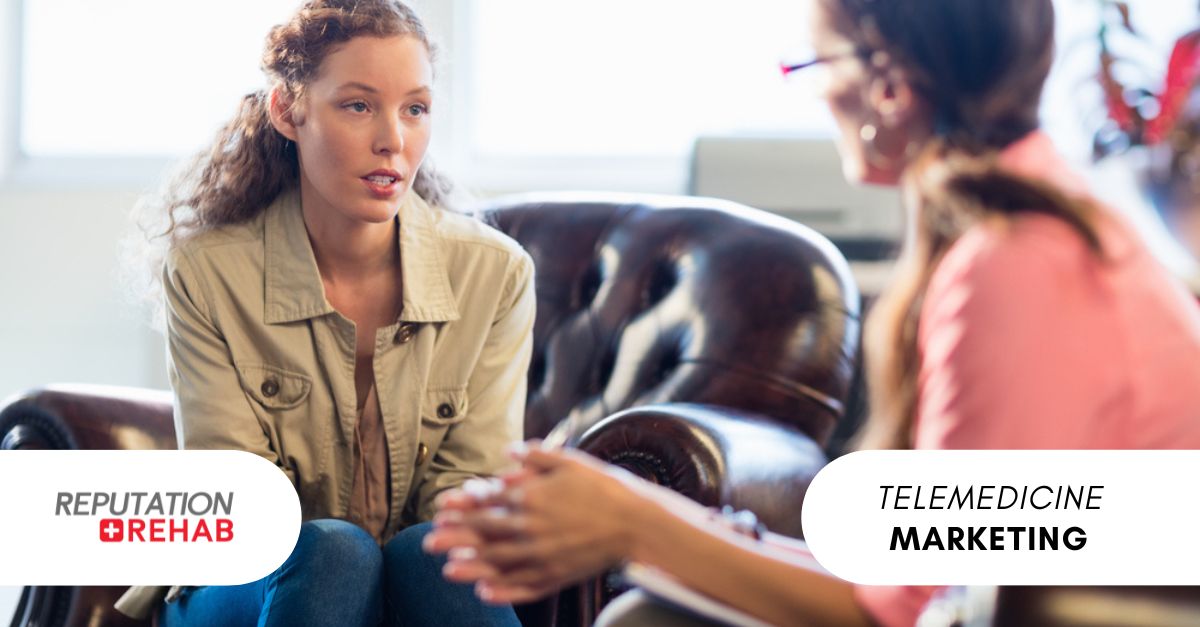 An increasing number of medical and treatment facilities have been establishing telemedicine services for a variety of reasons. Be it out of necessity or convenience, this means that there will be an audience for remote rehabilitation treatment, and your center needs to be on top of that. If you are looking for help establishing your telemedicine marketing strategy, we are here to help you out. Reputation Rehab can set you up for success with all the right tools necessary for positive long term results. Let's take a look at how that will work.
Telemedicine Marketing for Rehab Centers
For obvious reasons, the last few years have seen a surge in Telemedicine, to the point where a lot of medical providers across all sorts of fields have started engaging with their patients digitally to varying degrees. Some places have fully transitioned to digital medical appointments, while others have been implementing a hybrid approach since the latter stages of the initial wave of the pandemic. This has significantly changed the landscape of, not just medicine itself, but also its marketing. Because of this, telemedicine marketing for rehab centers has become a key component of many effective strategies. We can be there to guide you through the implementation of this into your approach to marketing.
How Can Telemedicine Marketing Help Your Rehab Center?
Due to the convenience and comfort that can be provided by telemedicine, it's a mistake not to target the audience looking for this as a viable option. Telemedicine marketing aims to get the word out there about your services with the online tools at your disposal. After all, if your audience is looking for online services, they are going to be looking for them online as well, which means you need to be sure to cast your digital net out to attract this audience. At Reputation Rehab, we can help you get a successful marketing strategy for your rehab center, as well as your specific telemedicine services. Our team can make sure you properly and efficiently get your business out there.
Reputation Rehab
When it comes to digital marketing for rehabilitation facilities, there's no better approach than that of the experts. We at Reputation Rehab want to make sure that your center has access to the best marketing tools available so that you're able to better reach those in your local community who are in need of your help. Because of this, we make an effort to provide optimal local search engine optimization and digital marketing services for addiction rehabilitation centers all across the United States. To ask about our services, give us a call at (855) 519-0120 or send us a message by way of our website. We're ready to help.