We cannot look past the relationship between divorce rates and COVID-19. According to relationship counselors, the pandemic has put added pressure on financial stress, boredom, disagreements about parenting, and arguing about household chores. These should be addressed immediately because they will continue to be on the rise amidst the unknown future of the pandemic. Support is here at Reputation Rehab. Mental health facilities can benefit from our mental health marketing plan for the health of their customers and their spouses.  
Trust a Rehab Focused Marketing Agency
Of course, there is no one perfect road to recovery when it comes to mental health matters. Therefore, Reputation Rehab works with your facility to provide you the best kind of marketing that connects to who you want to reach out to. Mental health marketing is a great way to start the process. You may wonder: what does mental health marketing include? Well, it includes a range of services from display advertising and SEO to Paid Search, web design and so much more! All aim to help mental health facilities like yours to be noticed by the right people. You work so hard at your facility to do right by others, this can help you to get more out of your work!  
How Will Mental Health Marketing Help Lower Divorce Rates? 
Now, let's talk about the divorce rates since the outburst of the COVID-19 pandemic. In April of 2020, interest in divorce had increased by 34% in the US, with newer couples being the most likely to file for divorce. This is a significant figure because experts predict that this pattern will likely continue in the future, which means that more couples will separate. Therefore, the time to intervene is now! 
With the right help and service, more relationships can be saved because of your facilities. Mental health marketing is a powerful tool that connects your mental health resources to vulnerable couples, especially in this pandemic. The different types of packages at Reputation Rehab are designed to cater to different specific needs, therefore, there isn't a "one size fits all" situation. Instead, there are packages for every individual to work with. That's what Reputation Rehab always strives to promote: the right way reaches the right people and ultimately help them.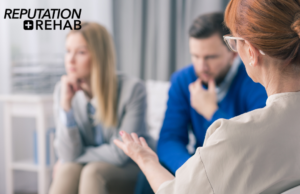 Contact Us 
It is never too late to save a relationship. Mental health marketing can help. Feel free to contact Reputation Rehab with your questions regarding their services, especially with social media and any online marketing for your facility. They are here to help you, your facility, and your relationships! Let's work together to improve the health of others. Please call (855) 519-0120 or visit https://reputation.rehab/mental-health-marketing/ for more information.