Every excellent digital marketing campaign starts with excellent research. What are the right keywords? How do you rank your campaign to its maximum potential? Who is the target audience? There is a list of tools and strategies for rehab facilities to utilize in order to reach out to more people. Reputation Rehab can help you learn one by one. Let's start with Paid Search! 
Paid Search that Pays for Itself         
What is Paid Search? Simply put, it is a digital marketing tool technique that allows search engines such as Google to match your ads with the users' search results when they actively look for a specific product or service online. This is a great way to increase the quality of your research, which is evident in Reputation Rehab's history of helping many facilities to achieve exactly that. 
Putting Together a Campaign 
Here is where the brainstorming begins! Once you select specific keywords, then your content can become a resource. This is important for potential clients to learn about your facilities, the services you offer, your reputation, and more. It fits with one of Reputation Rehab's mottos, "content that Educates, Empowers, Informs, and Inspires." In addition, this can be a joint process! You are welcome to be involved as much as you prefer. Reputation Rehab is here for you and your facility.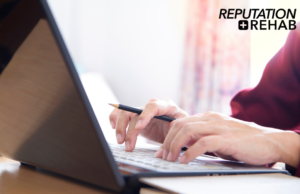 Paid Search and Pandemic
The importance of Paid Search is more relevant than ever. As the country is shifting towards remote working culture, rehab marketing agencies will put your rehab in front of people that may be looking for a rehab online but haven't been able to find yours yet. As a result, you can improve many more lives. No matter who your patients are and where they might be, the combination of paid search and other digital marketing tools will reach out to them. 
SEO is more than just Paid Search 
Paid Search is just a piece of a big and grand rehab marketing puzzle picture. As mentioned earlier, rehab and digital marketing go beyond keywords and content development. It is a detailed process that involves many steps that you do to achieve a common goal! For more information, please contact Reputation Rehab today.