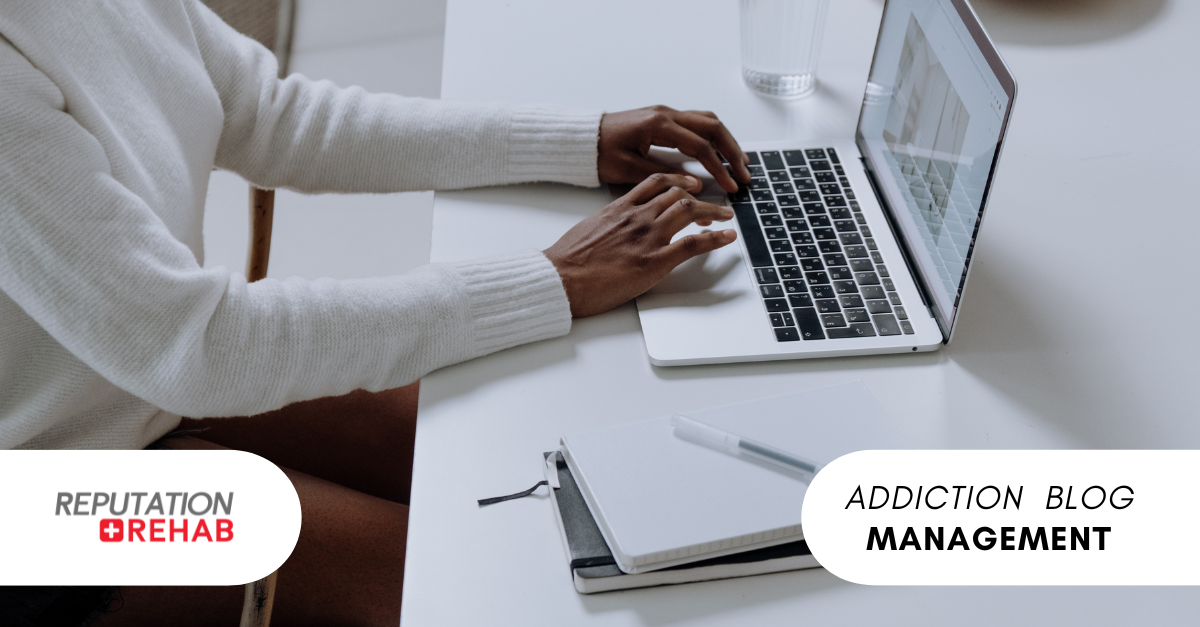 Maintaining a commercial online presence is not easy, which is why a lot of businesses prefer to outsource this to agencies that know how to handle this best. This is especially important when it comes to generating dependable content in order to enrich the site and keep it relevant. For rehab centers, this is referred to as addiction blog management, and it can be an incredibly useful digital marketing tool.
Addiction Blog Management
A lot of people who are just getting started on a digital marketing strategy tend to misunderstand the role that blogs play in them. After all, if you're unfamiliar with the tools of the trade, you might think that blogging refers to personal blogging, which might feel somewhat obsolete. However, that's not what that is at all. In digital marketing, blogs are a useful way to continuously inject new content into your website and push specific keywords to optimize your online presence. Because of this, it's often a good idea to look into addiction blog management for your rehabilitation center. This can be a very efficient way to lift up your website and generate new leads through search engines.
How Can Addiction Blog Management Help Your Center?
Search engines are always looking to rank quality websites higher in order to deliver better results to their audience. How do they measure this quality? Well, in part, by making sure they are highlighting websites that are consistently updated and have new things to offer to prospective visitors. A very efficient way to meet these standards is by way of relevant written articles that properly implement keywords. Here at Reputation Rehab, we can help you with addiction blog management to elevate your website and online presence to the upper ranks of search engine results. Through carefully curated blog posts, your website can be consistently updated with new informative content for your visitors.
Reputation Rehab
When it comes to digital marketing for rehabilitation facilities, there's no better approach than that of the experts. We at Reputation Rehab want to make sure that your center has access to the best marketing tools available so that you're able to better reach those in your local community who are in need of your help. Because of this, we make an effort to provide optimal local search engine optimization and addiction blog management services for addiction rehabilitation centers all across the United States. To ask about our services, give us a call at (855) 519-0120 or send us a message by way of our website. We're ready to help.