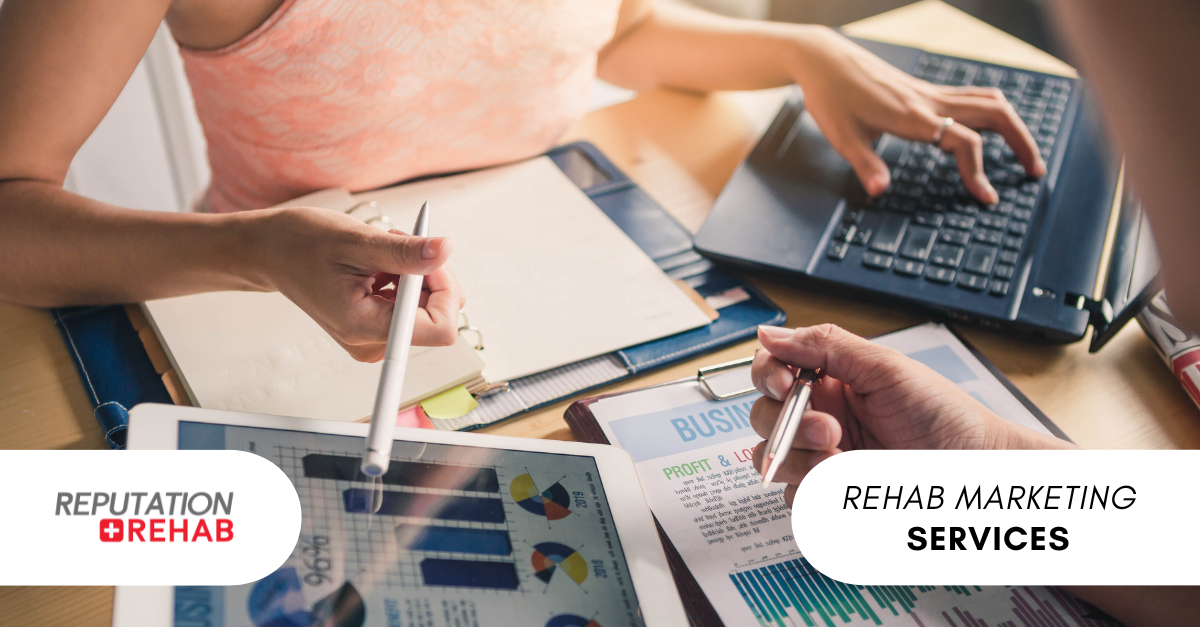 Here at Reputation Rehab, we have taken care of a lot of rehabilitation facilities' marketing strategies, and the most common problem we see with them is that they don't know how to reach their audience. Digital marketing is all about reaching out to those who are already looking for the services in question. Let us show you all about our rehab marketing services and how they can help you.
Rehab Marketing Services
Marketing should be a priority for any kind of business, regardless of size or reach. Even something as simple as a sign outside of a neighborhood store is, in a way, a marketing strategy. In short, it's very important to reach out to prospective audiences and create the necessary brand awareness to position yourself as a viable service provider. Rehabilitation centers are targeting a very specific demographic within their communities, and it's not like they can simply create new interested parties. It's all about reaching those who are already there, which will call for targeted marketing efforts. Our rehab marketing services can take care of that for you.
How Can Rehab Marketing Services Help Your Center?
Without marketing, it will be very hard for any sort of business to properly reach its target audience. After all, how are people supposed to find your rehabilitation center if they're not aware of its existence in the first place? As part of our rehab marketing services, we can implement the proper marketing tools to get word of your center out there, specifically where the intended audience will be looking for them. This process isn't particularly easy, given that it requires a coordinated approach between a variety of different fronts. Don't worry, though, because that is what our team is here for. We can take your marketing efforts to the next level and increase your leads.
Reputation Rehab
When it comes to digital marketing for rehabilitation facilities, there's no better approach than that of the experts. We at Reputation Rehab want to make sure that your center has access to the best marketing tools available so that you're able to better reach those in your local community who are in need of your help. Because of this, we make an effort to provide optimal rehab marketing services for addiction rehabilitation centers all across the United States. To ask about our services, give us a call at (855) 519-0120 or send us a message by way of our website. We're ready to help.