In the fast-paced digital landscape, standing out amidst the sea of rehabilitation centers is crucial. Effective digital marketing, particularly Search Engine Optimization (SEO) for Drug Rehab, is the key to ensuring your center is easily discoverable by individuals seeking help. In this article, we'll delve into essential SEO strategies tailored specifically for drug rehab centers, providing actionable insights to boost your online presence and help those in need find the assistance they require.
Understanding the Basics of SEO for Drug Rehab Centers
To make an impact in the realm of addiction recovery, your rehab center needs to be visible to individuals actively searching for rehabilitation assistance. This is where SEO comes into play. SEO, in simple terms, is the art and science of optimizing your website to rank higher in search engine results, ultimately driving more organic traffic to your site.
In the world of drug rehab, individuals and their families often conduct online research to find the most suitable rehabilitation center. They turn to search engines like Google, Bing, or Yahoo to discover the best options. Optimizing your rehab center's website to appear prominently in these search results can significantly impact your outreach and help those in need connect with your facility.
Implementing SEO strategies tailored for drug rehab centers involves a combination of on-page and off-page optimization techniques. On-page elements include optimizing content, meta tags, headings, and images. Off-page strategies focus on building quality backlinks, local citations, and social media engagement.
Leveraging Local SEO for Drug Rehab Centers
Local SEO is a critical aspect of SEO for drug rehab centers. When someone is searching for rehabilitation services, they often look for options nearby. Optimizing your website for local search ensures that individuals within your vicinity can easily find and contact your rehab center.
Start by creating a Google My Business listing for your drug rehab center. Ensure that all the details, including your address, phone number, and website, are accurate and up to date. Encourage satisfied patients to leave positive reviews, as this can boost your credibility and local visibility.
Additionally, tailor your website content to include location-specific keywords. This will help your rehab center appear in local search results, making it more accessible to individuals in your area seeking assistance with addiction recovery.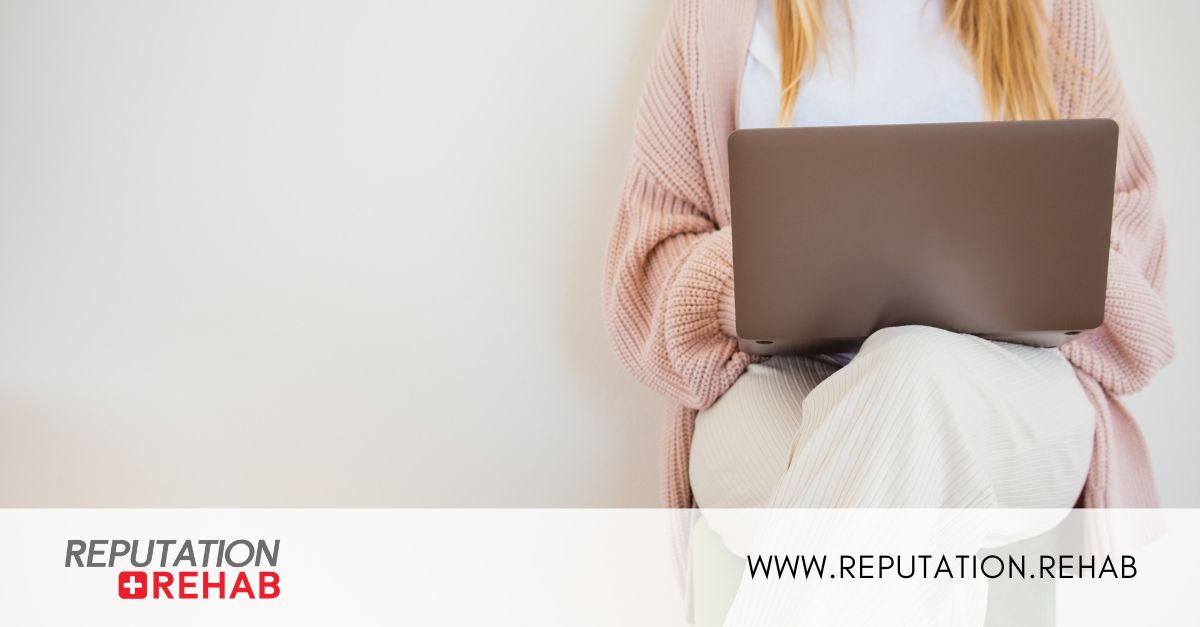 Providing Valuable, Informative Content
One of the pillars of successful SEO for drug rehab centers is the creation of valuable and informative content. Develop blog posts, articles, and resources that address common questions, concerns, and challenges related to drug addiction and recovery.
Educational content not only establishes your rehab center as an authority in the field but also provides valuable information to individuals seeking help. Address topics such as types of addiction, treatment options, recovery processes, and success stories to engage and inform your target audience.
As you can see, mastering SEO for drug rehab centers is pivotal to extend a helping hand to those battling addiction. Implementing the right SEO strategies can significantly improve your online visibility, ensuring that individuals in need can easily find and access your rehabilitation services. Reach out to our expert digital marketing agency Reputation Rehab for personalized SEO solutions that can transform your rehab center into a beacon of hope for those on the journey to recovery. Together, let's make a difference in the lives of those seeking assistance and support.