Prolonged exposure to stress in the early stages of development is often overlooked as the signs are difficult to study. While stress resilience is a widely discussed concept, it is still very challenging to predict people's response to increased levels of stress. As a result, many young adults lack resources and are not fully educated on healthy coping mechanisms of stress. Therefore, mental health facilities, therapists, therapies, and other rehab workers should work together to reach out to the youth to help. In order to make your resources available, you should consider mastering Google Ads to reach your prospective clients and deliver the help they need!    
How Do Google Ads Help Your Facilities? 
Google Ads are the most common choice and have the best functioning process of showing displays and text ads that are highly associated with keywords. There are several different types of Google Ads but they all work the same to boost your rehabilitations' websites rankings and keywords over time and make sure they show up as top searches when prospective clients search for specific keywords.
Take for example keywords having to do with drug addiction treatment. Some keywords can cost upwards of $800 or more per click. Therefore, it is important to make sure that the chosen keyword is efficiently chosen and perceived by your patients so that your facility and your services appear on top. This is one of the many benefits that Google Ads can bring to your website traffic and rehabilitation overall. Let us our experts at Reputation Rehab help you take full advantage of this marketing tool.
The Placement of Google Ads is Very Important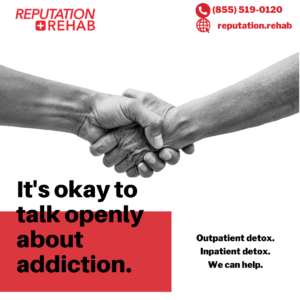 Not only that the content of Google Ads is important, but the placement of them is also a crucial factor in managing traffic. This is where the quality score comes in! Here, Google takes a look at your advert and gauges the quality based on relevance and usefulness to the searcher and the search terms linked to it. Another thing that is taken into account is the click-through rate along with the relevance of your landing page. For example, if your advert is for enrolling in a specific addiction treatment plan and it takes your patients to the website's homepage, instead of the page of the treatment plan, then it is not relevant and useful to the potential patient. As a result, this produces a lower quality score. 
When you work with us, not only will we produce high-quality content and advertisements to promote your services but we will also make sure that your Google Ads are placed in the best place for outreach. Having extensive experience in rehab marketing, we have successfully generated traffic for many of our clients. Please take a look at our case studies to learn more about our success.    
Contact Us 
Trust our marketing experts at Reputation Rehab to put your facility, reputation, content, services, and online presence first! Not only that our method of generating Google Ads helps your facility but also young adults who struggle with stress and mental health problems. For more information, please call us at (855) 519-0120 or visit https://reputation.rehab/google-ads/.