Drug rehab SEO is competitive because everyone is vying for the same audience. To stay competitive, you must avoid common SEO mistakes to increase your ranking on search engine results pages (SERPs). Here are a few top mistakes to avoid while doing rehab SEO.
Not Optimizing For Mobile Devices:
With the ever-increasing use of mobile devices, making sure your website is optimized for these platforms is essential. You are missing out on many potential customers if your content is challenging to read, navigate, and use on mobile devices. Therefore, ensure your site is optimized for desktop and mobile devices. Moreover, ensure the fonts are readable, and the visuals are adapted to smaller screens.
Ignoring The User Experience: 
Regarding drug rehab SEO, search engines always look for websites that provide a great user experience. If your content isn't engaging or easy to use, it won't rank well on SERPs. Ensure your website is user-friendly, so visitors stay on your page and don't bounce away to a competitor. Moreover, ensure you provide relevant and valuable content that people want to read.
Not Publishing Fact-Checked And Original Content:
Search engines are not wise to duplicate content. Ensure your website publishes high-quality, original content that has been fact-checked and thoroughly researched. It will help increase your ranking in SERPs and make it easier for potential customers to find your website. As the content will directly impact the readers' decision-making ability, ensure you provide accurate information.
Not Taking Advantage Of Local SEO Tactics:
Local SEO tactics help your website appear in local searches. Make sure you optimize your content for local keywords and phrases, such as city or state names, and include them in the H1 tags and meta descriptions. It will help increase visibility in local searches and bring more potential customers to your website. Moreover, ensure your Google Business Profile is kept up-to-date with relevant information.
Not Utilizing Social Media:
Social media is an effective tool for rehab SEO. Take advantage of social media platforms to engage with existing and potential customers. Posting relevant content, interacting with followers, and staying up-to-date on the latest trends will help you reach your target audience. Moreover, ensure that links to your website are included in all posts so people can easily find your website.
Not Measuring Performance:
If you aren't measuring your performance, you won't know what is or isn't working for your website. Make sure you are utilizing tools such as Google Analytics to track your progress and identify areas of improvement. It will help you make informed decisions on how to improve the overall performance of your website and increase your ranking in SERPs.
By avoiding these top mistakes, you can ensure that your website is optimized for drug rehab SEO and reach a wider audience. With the right strategies and taking help from a professional agency, you can increase your visibility in SERPs and bring more potential customers to your website.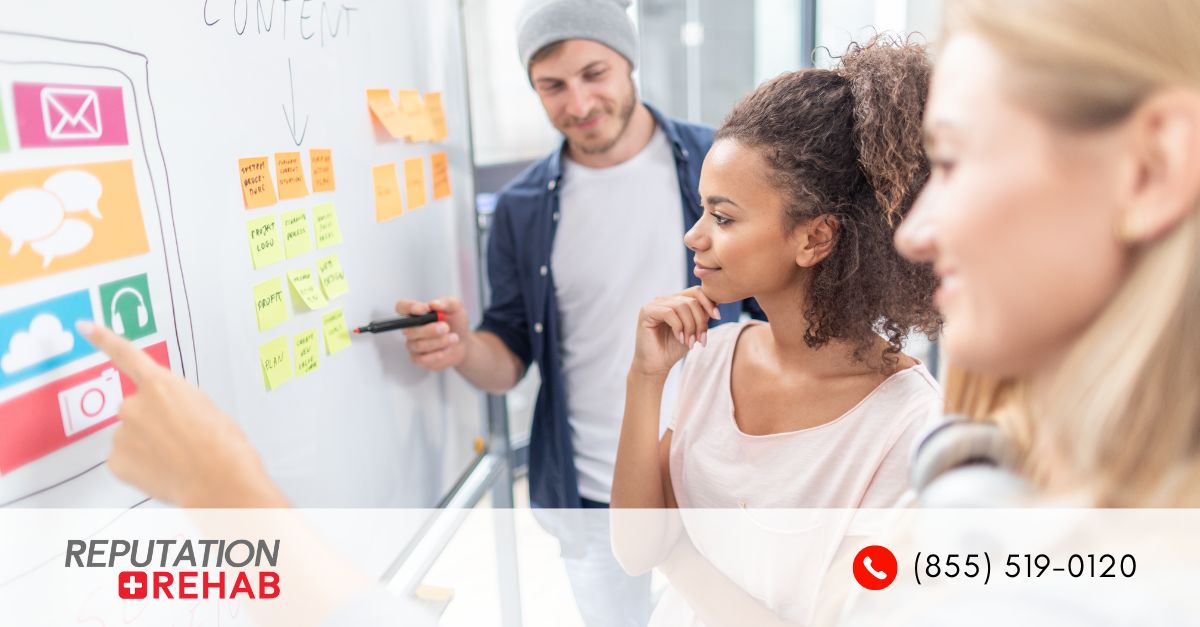 Contact Reputation Rehab For Result-Driven Drug Rehab SEO!
Reputation Rehab is a leading digital marketing agency specializing in helping drug rehab SEO, and 360° marketing increase their visibility in SERPs. Our team of experts will help you create effective marketing strategies and ensure your website is optimized for the best ranking possible. Contact Reputation Rehab today to learn more about our services.