As addiction is becoming a mainstream problem, more drug rehabs are opening nationwide and worldwide. However, to stand apart and succeed in this industry, it is no longer enough to have a website — drug rehabs must now invest in Search Engine Optimization (SEO). If you're a rehab owner and wondering how drug rehab SEO can bring a change, this article is for you.
This article will discuss what exactly rehab SEO is and why it's essential for your rehab for long-term growth and success.
What Is Drug Rehab SEO?
To put it simply, rehab SEO is optimizing your website to rank higher in search engine results pages (SERPs), thereby increasing your visibility and organic traffic. However, SEO for drug rehabs is not as straightforward as it may seem. The reason is that there are a lot of regulations in the rehab industry, which makes it challenging to rank for specific keywords. That said, rehab SEO is still possible and can be highly beneficial for your business.
Benefits Of Bespoke Rehab SEO:
Your Rehab Gets More Visibility:
The main benefit of optimizing your website for search engines is that it increases your visibility. With a higher ranking in SERPs, potential clients are more likely to find your website and learn about your rehab. Moreover, higher visibility brings among the right kind of audience those who are looking for drug rehabs and are more likely to convert into clients.
You Save Money In The Long Run:
SEO is an inbound marketing strategy that helps you attract clients rather than going out and finding them. In other words, SEO is a more cost-effective way to market your business as it targets those who are already interested in what you have to offer. Moreover, once you rank higher in SERPs, you'll need to invest less in advertising as you'll get more organic traffic.
You Get More Qualified Leads:
Another great benefit of drug rehab SEO is that it helps you generate leads that are more likely to convert. It is because, with SEO, you can target specific keywords that potential clients are already searching for. For example, if someone is searching for "drug rehabs near me," they're more likely ready to seek help and are thus a qualified lead.
SEO Improves The User Experience:
In addition to generating leads, SEO helps improve your website's user experience. It is done by optimizing your website for both search engines and users. When your website is easy to navigate and provides relevant information, users are more likely to stay on your site and even return in the future. Moreover, a positive user experience is also suitable for SEO as it's one of the ranking factors used by search engines.
SEO Helps Build Trust And Credibility:
Another essential benefit of rehab SEO is that it helps build trust and credibility for your brand. It is because when your website appears on the first page of SERPs, it gives off the impression that you're a credible and trustworthy source of information. Moreover, being active on social media and having positive reviews also helps build trust and credibility.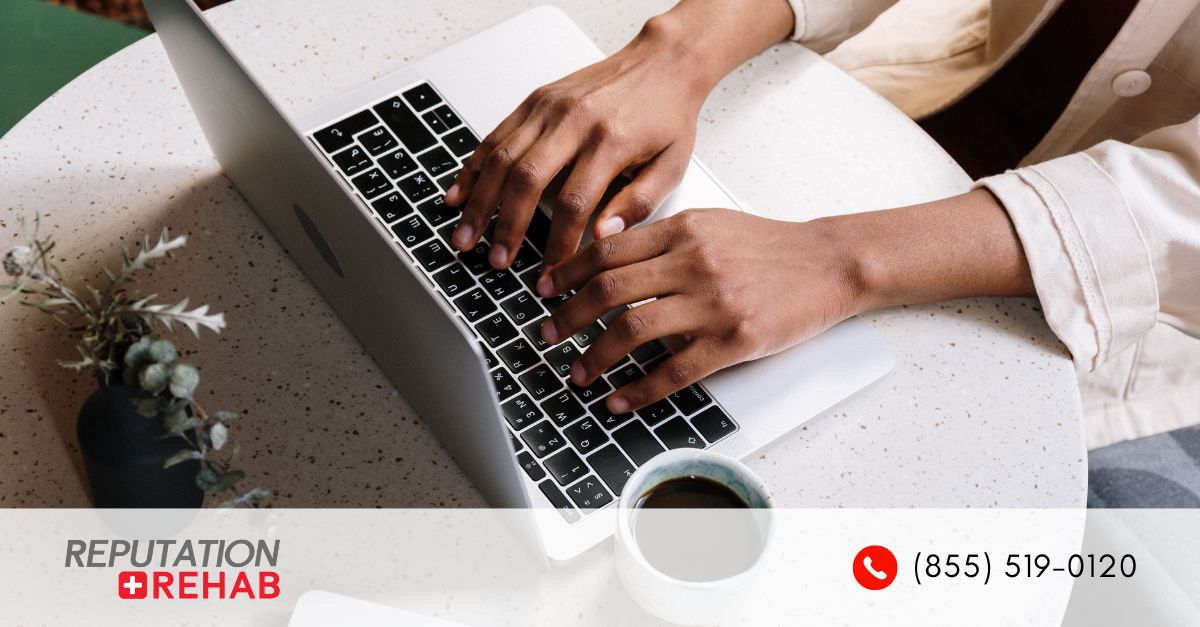 Contact Us For The Best Rehab SEO!
Reputation Rehab is a leading digital marketing agency offering the best and result-driven drug rehab SEO services. Our team provides personalized SEO plans to ensure that your website meets all the ranking factors used by search engines. Contact Reputation Rehab today.