Rehabilitation and mental health facilities should aim to promote blogs that represent your rehab well. When a prospective patient takes a tour of your facility, what do they notice? Sure, they probably look at your amenities, the rooms, the outdoor area, where you eat, that kind of thing. But, many people also look in places you might not ordinarily think of the closets, the parking area, etc. You know that to make as good a first impression as possible, to be as trustworthy as you can be, you want every part of your facility to be as great as it can be. This is where your addiction blog management comes in.  
Structure of the Blog 
It is important that your headings capture the main purpose of your blog. After reading the first sentence, your target audience should immediately be informed of the content of the blog. As a result, the following important details will be easier to digest. In addition, remember to take advantage of featured snippets. A good rule of thumb to earn a featured snippet from Google is to write complete sentences and start each sentence with active verbs such as "Write", "Research", "Create", "Manage", and more. This will likely ensure that the content that follows those sentences is actionable and proactive for the readers. 
Content Development 
At Reputation Rehab, we cannot stress enough how important developing inspiring and educational content is in order to achieve rehab marketing goals. Engaging content is the backbone that determines how well the following digital marketing strategies such as web design and blog management will proceed. Rehab treatment centers should aim for content that not only informs but also empowers and inspires changes. The content should be the most fruitful part of one's resources. An unimpeachable source of information, uplift, and education, someone with integrity will gain trust and reassurance from viewers.  
Keywords 
Identifying highly-effective keywords is an important step in blog management. Although not relevant at all times, long-tailed keywords are usually ranked higher because they allow you to narrow in on higher quality website traffic so that your viewers get more specific search results and go further along in their search results. In addition, using keyword ranking tools such as SEMRUSH report to see your competitor's keyword strategies can also be a way to strategize your plan.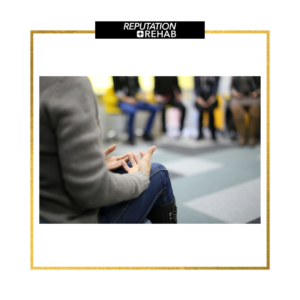 Backlinkings 
Incorporate both internal and external links to your blogs will prove to Google that you've done the research. Make sure your links are reputable and applicable to your content so that readers can expand their knowledge beyond the main content of your blogs. Compelling stats help you build a more convincing and concrete argument for your online presence. 
To learn more 
Please feel free to reach out to our experts at Reputation Rehab to learn more about useful tips for addiction blog management. We also have other resources that are highly recommended for the digital marketing process of your rehabilitation. Call us now at (855) 519-0120 or please visit https://reputation.rehab/addiction-blog-management/ and we will happily assist you.